Pho 777

323 Metzler Dr Suite 106, Castle Rock, CO 80108
Phone: (303)-688-8178
Opening Hours
Mon – Sun: 10:00AM – 8:30PM
Our restaurant is a collective of amazing people striving to build delightful Vietnamese Cuisine.
Welcome to Pho 777 Restaurant!
323 Metzler Dr Suite 106, Castle Rock, CO 80108
(303)-688-8178
pho777cr@gmail.com
Order Now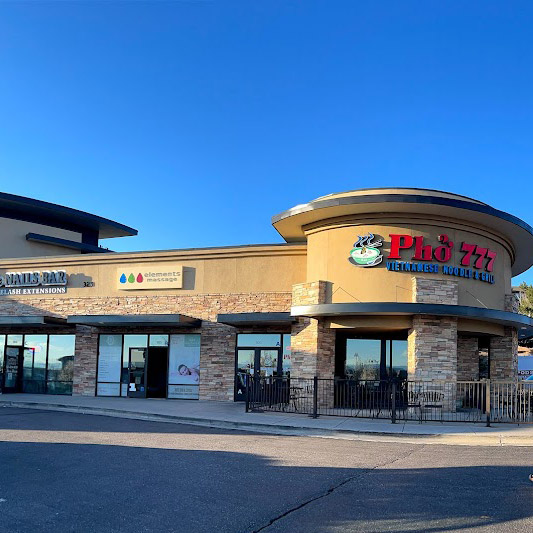 Your Order
Thank you for being valued customer. We are so grateful to serving for the honored be clients pleasure of serving hope we meets.

Payment
Simple steps, security and fast

Receive Order
We sincerely hope you are satisfied. Thank you so much!
I usually get the spring rolls with extra peanut sauce. I love this appetizer as my meal and have been going there for years. The only thing I'd say they might... Read More do is work on being friendlier and easier to understand. Yum!

Nancy Ringel


November 16, 2021

This place definitely hits the spot. Fast service and healthy portions. The Egg Rolls and dumplings were nice and crispy too. I will be back again and again.

Pm P


November 16, 2021

I love this place!! If you are a meat lover you should ask for THE COMBINATION RICE PLATE.... You gonna love it too.

Cesar Caballero


October 13, 2021

Love this place. Their beef broth is my favorite Pho broth. Always get a Medium #9 and it is always spot on good!

Pablo Gonzales


August 11, 2021
View More